Jan 25, 2017
---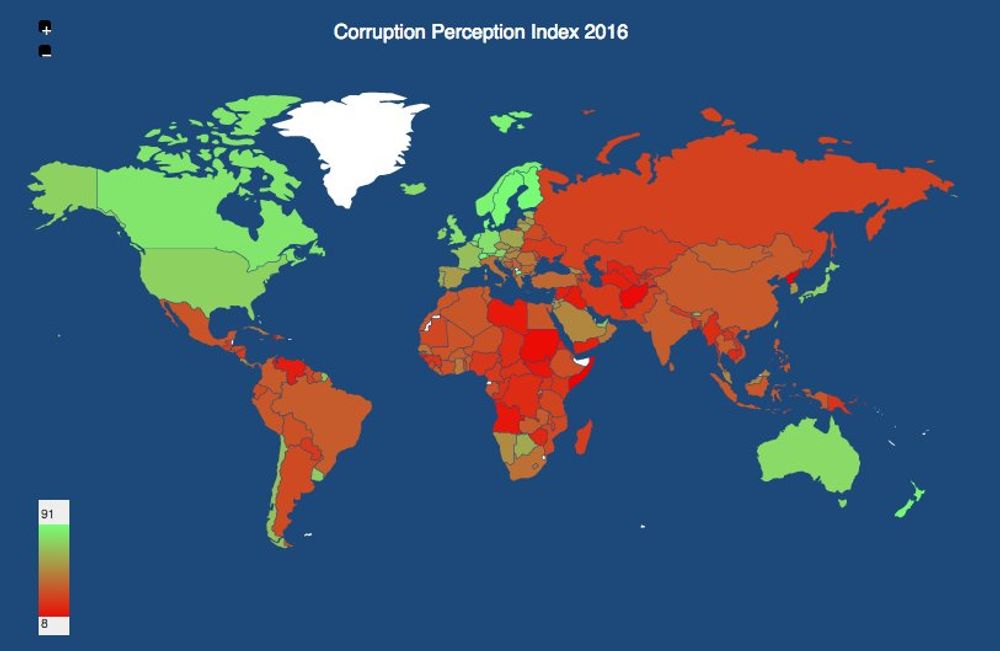 A year ago a published the 2015 update on the Corruption Perceptions Index and the data for 2016 is already available at the transparency international (transparency.org) website. As a recap this organizatio fights for a a world in which government, business, civil society and the daily lives of people are free of corruption. This year the least corrupt countries on the list are New Zealand and Finland and the most corrupt are Somalia and South Sudan.
In Europe the trend is similar to last year: the most northern and western countries are least corrupt and viceversa.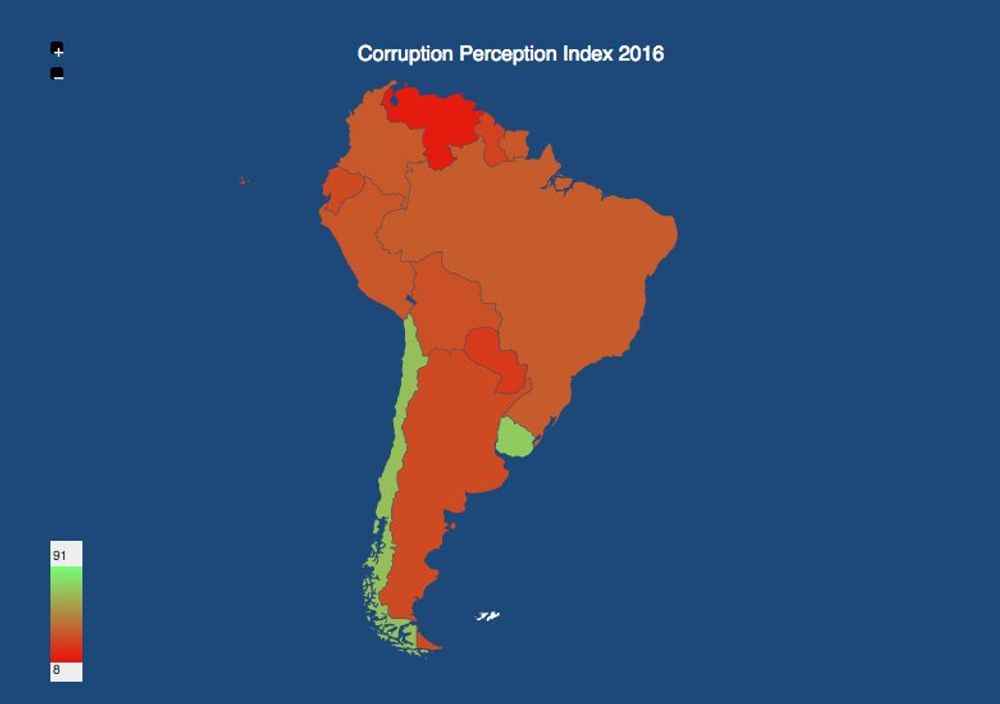 In South America, Venezuela is again this year at the bottom of the list.