Mar 03, 2020
---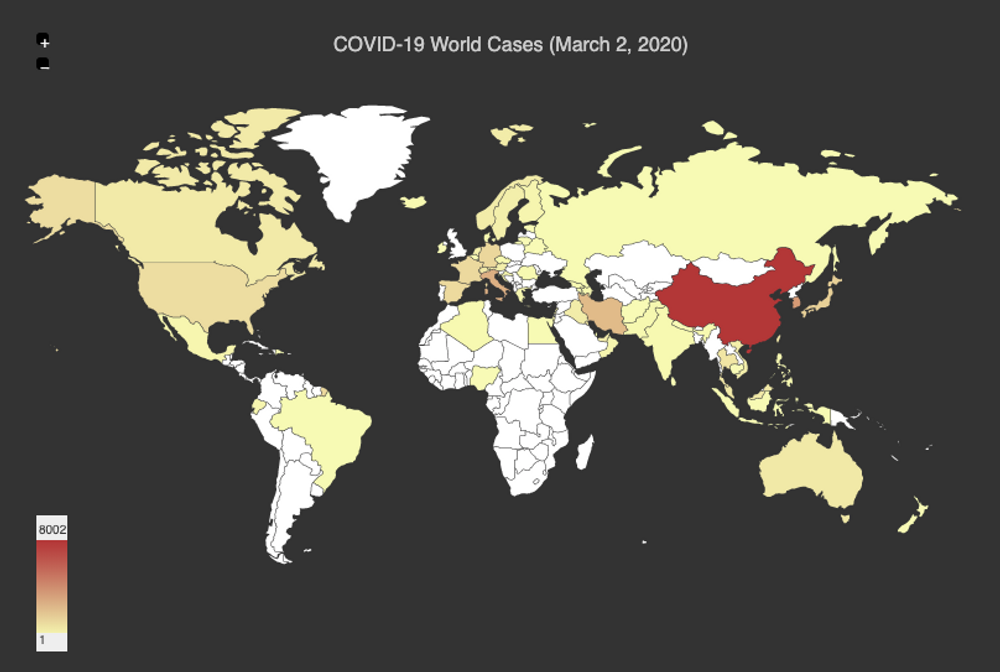 One month ago I was blogging about how the 2019-nCoV coronavirus had been in the news headlines lately because of the human-to-human transmission and its rapid spread both in China and outside its borders.
At the end of January there were 9776 confirmed cases in China, but one month later this number is around 80k and Iran, South Korea and Italy have become additional geographical points with more than 1k cases.
The COVID-19 Virus as it's called now, it's a public issue all around the world and prevenive measures will have to be in place to slowdown the spread of this disease.
The following animation from wikipedia shows how the virus have been spreading fast in a couple of months.
Again for reference this is the John Hopkins university world cases dashboard, using the most recent data available.