Jan 30, 2022
---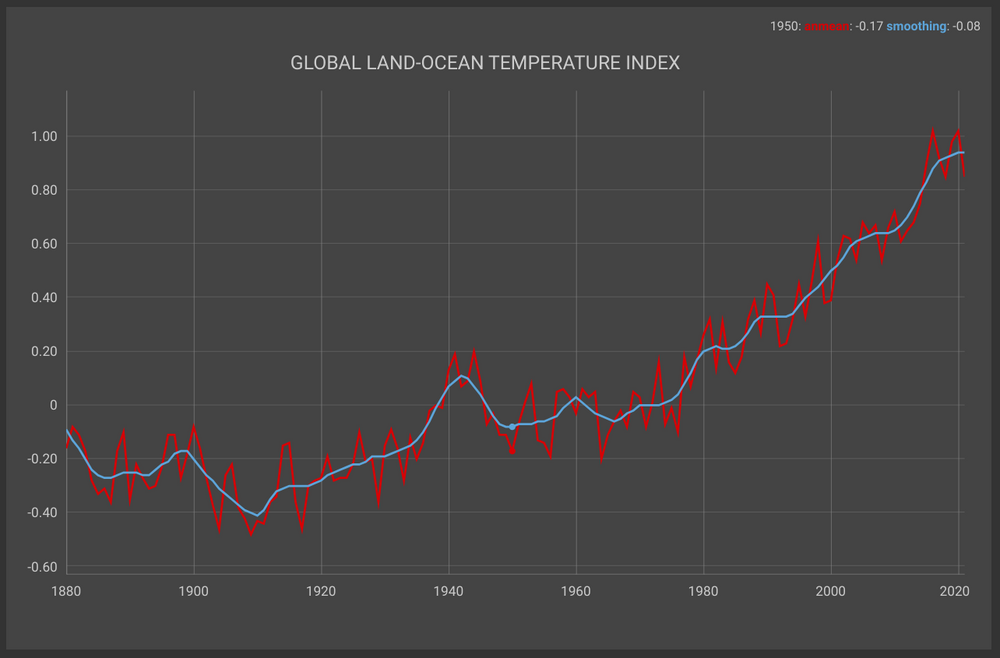 A couple of weeks ago, NASA issued a press release explaining that "Earth's global average surface temperature in 2021 tied with 2018 as the sixth warmest on record, according to independent analyses done by NASA and the National Oceanic and Atmospheric Administration"
The NASA Administrator Bill Nelson was sounding the alarm in the same PR: "Eight of the top 10 warmest years on our planet occurred in the last decade ...". The news was barely cover by the mainstream media, echoing some of the points exposed in the recently brilliant movie "Don't look up" by Adam McKay.
Global Warming is real and the issue should be taken seriously by each goverment and each citizen of this planet earth.