Apr 10, 2020
---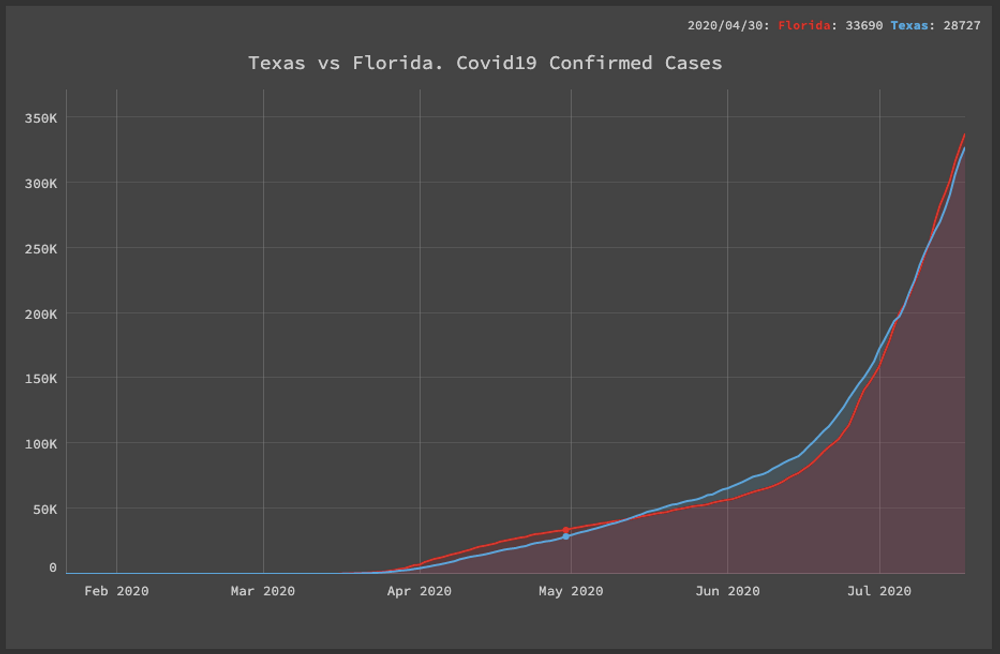 Talking about exponencial growth ... back on the 31st of January, when I heard the novel corona virus mentioned in the news I blogged abpit how there were "9776 cases confirmed affecting 20 countries already, with the vast majority in China", regarding this '2019-nCoV' virus as it was known back then.
2.5 months later, this number has jumped to more than 1.5 millon cases, becoming a pandemic, affecting most of the nations in the world. Italy and Spain were hard hit, as well as the US, country that has become by far the new epicenter of this disease.
The strict social distancing rules have slowed down the transmission in the communities adopting this measures (with the unfortunate side effect of paralyzing the economies). Let's cross the fingers all those efforts will contain this nasty virus.