Jul 21, 2020
---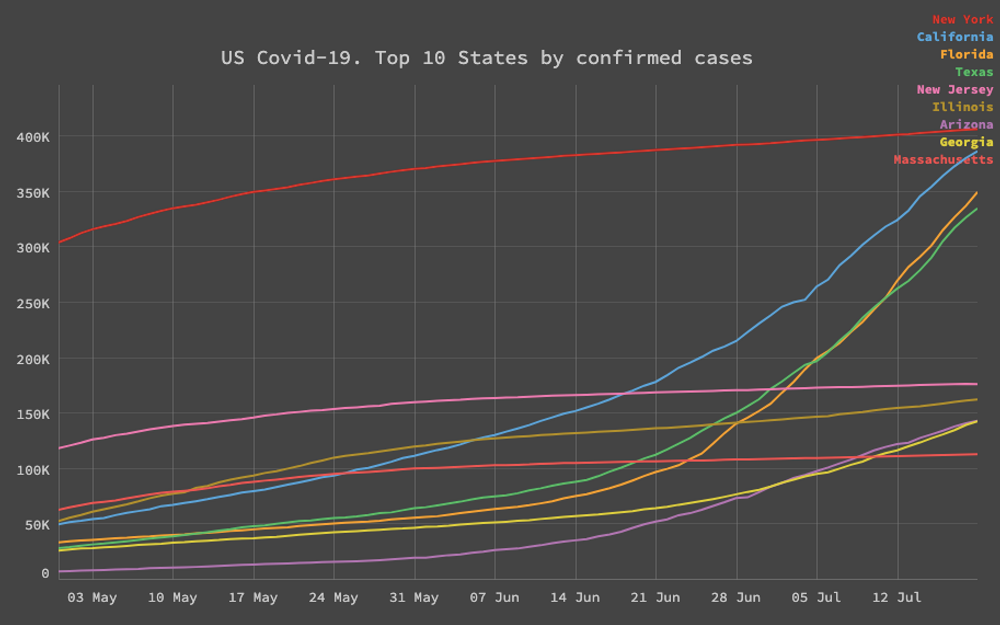 The US has more than 3.7 Million confirmed cases of Covid-19 cases and it's therefore the country with the highest number of those in the world. What it has been in the news lately is how states that rushed up to reopen as quickly as possible such as Texas and Florida, have an steady and exponencial increase on the total number of cases.
Next to California, who has seen also a sharp increase in the number cases, mainly in Los Angeles county, those states are getting closer to match the numbers of New York. It feels like a cautionary tale, that "going back to normal", won't as the precovid-19 normal until there is an effective vaccine or treatment in place.
Fortunately the an mRNA vaccine trial preliminary report in the NEJM stated the vaccine induced anti–SARS-CoV-2 immune responses in all participants, and no trial-limiting safety concerns were identified. Crossing the fingers for the next phases of those promising results.
Apr 10, 2020
---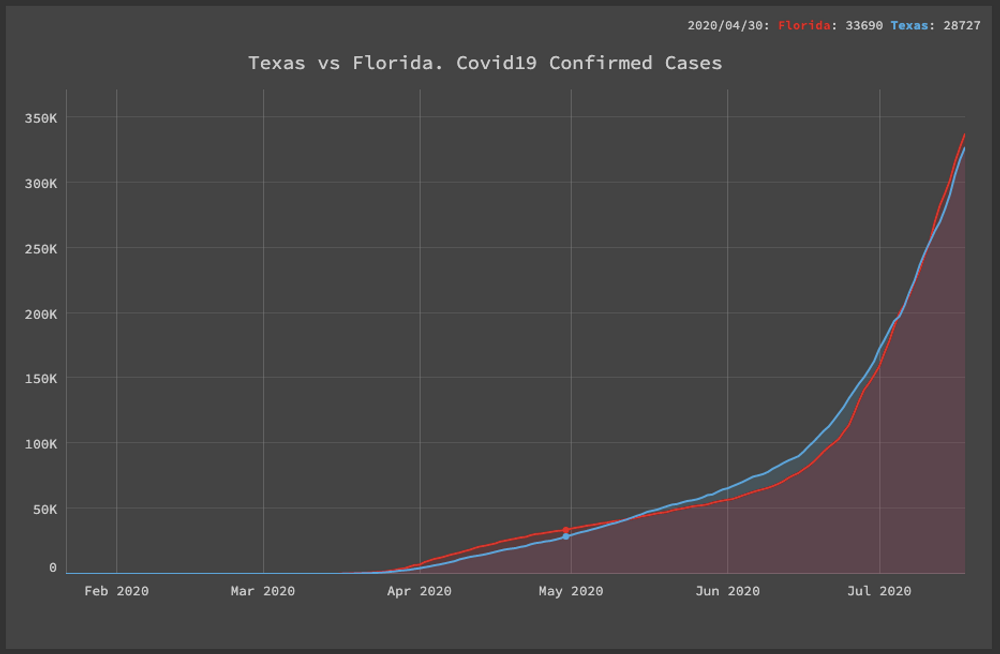 Talking about exponencial growth ... back on the 31st of January, when I heard the novel corona virus mentioned in the news I blogged abpit how there were "9776 cases confirmed affecting 20 countries already, with the vast majority in China", regarding this '2019-nCoV' virus as it was known back then.
2.5 months later, this number has jumped to more than 1.5 millon cases, becoming a pandemic, affecting most of the nations in the world. Italy and Spain were hard hit, as well as the US, country that has become by far the new epicenter of this disease.
The strict social distancing rules have slowed down the transmission in the communities adopting this measures (with the unfortunate side effect of paralyzing the economies). Let's cross the fingers all those efforts will contain this nasty virus.