Feb 10, 2017
---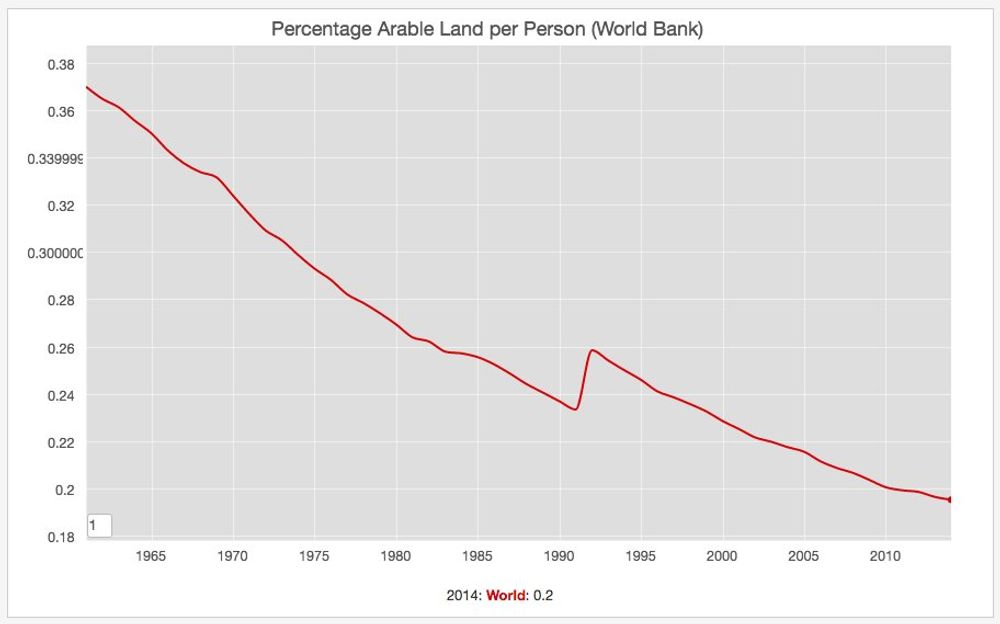 Data from the World Bank shows that the percentage. of arable land per person has been steadily decreasing since the 1960's until now.
Feb 13, 2016
---
Yesterday I finished the week with a couple of nice wine glasses from Portugal. This morning when I woke up and I was looking at the bottle, I started to ask myself what are the top counties in the world in terms of wine production. I thought about France?, Italy?, Spain?.
Fortunatelly wikipedia has an article with data coming from the UN Food and Agriculture Organization (FAO), sorting the countries by their volume of wine production for the year 2013 in metric tonnes.
There are no suprises in the Top 3 positions (they are indeed France, Italy and Spain), but it's interesting how China has climbed to the 6th position, above Argentina and Australia: