Nov 28, 2023
---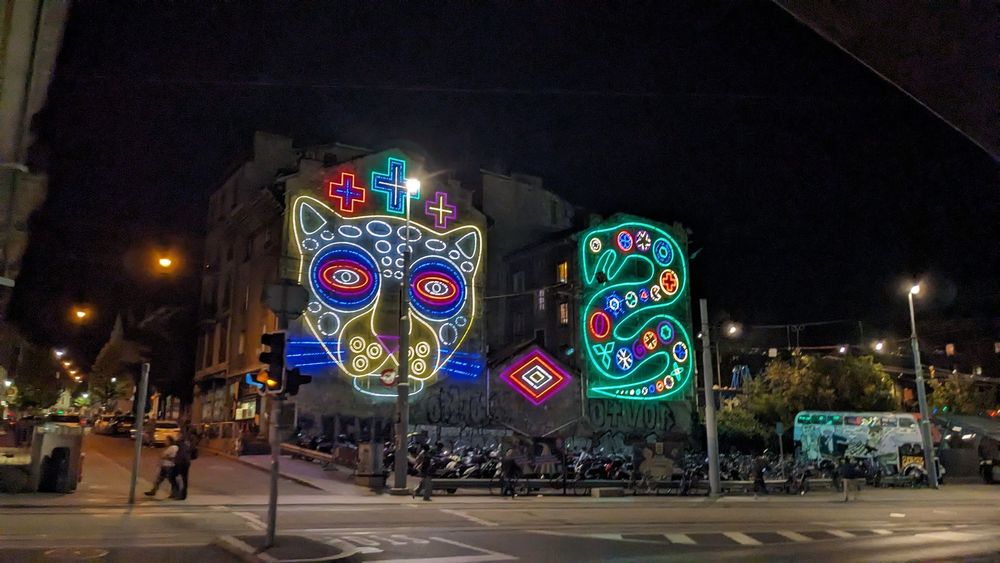 Every time I visited the city of Geneva, whenever I had to wait at the train station platforms, I always noticed those luminous works of art in the street in front, and I always wondered what the story behind them was. Even the last time I visited Geneva, I took the photo you find above, when I was passing by
Some days ago I was reading the story of those displays and it's as interesting as beautiful they are: In December 2016, this work, titled "Pinta Cura", created by the local artist Frédéric Post, was setup in the center of Geneva for the 3rd edition of the Geneva Lux Festival. The work details the shamanic symbolism of Yage medicine among some indigenous people in Colombia, featuring the figures of the anaconda and the jaguar, two animals of power linked to healing and care.
Sep 1, 2023
---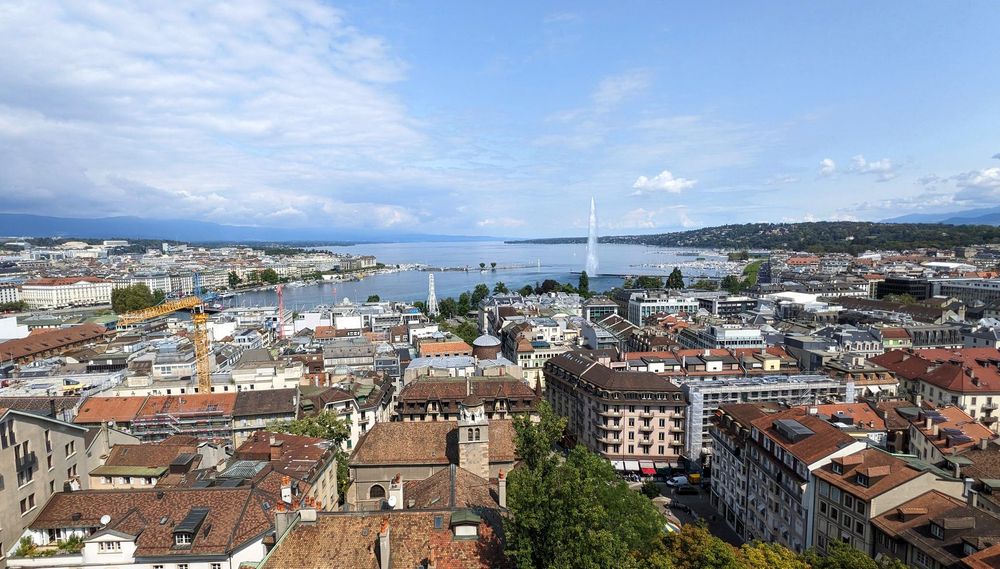 A couple of days ago I had the opportunity to visit Geneva again, with a good friend of mine who was visiting me for the first time in the region. We decided to pay a visit to this interesting city, without definite plan, just chill and walk around the city. When we were passing near the cathedral I noticed there were some people up there in the tower and I proposed her to go up to have a panoramic view of the city (I had never done it before).
The plan turned out to be very interesting one, offering beatiful views of the different parts of the city with a clear and sunny sky. One of those views is captured in the previous photograph: The iconic Jet d'Eau in the middle of the clear water from the lake Geneva.
Apr 18, 2023
---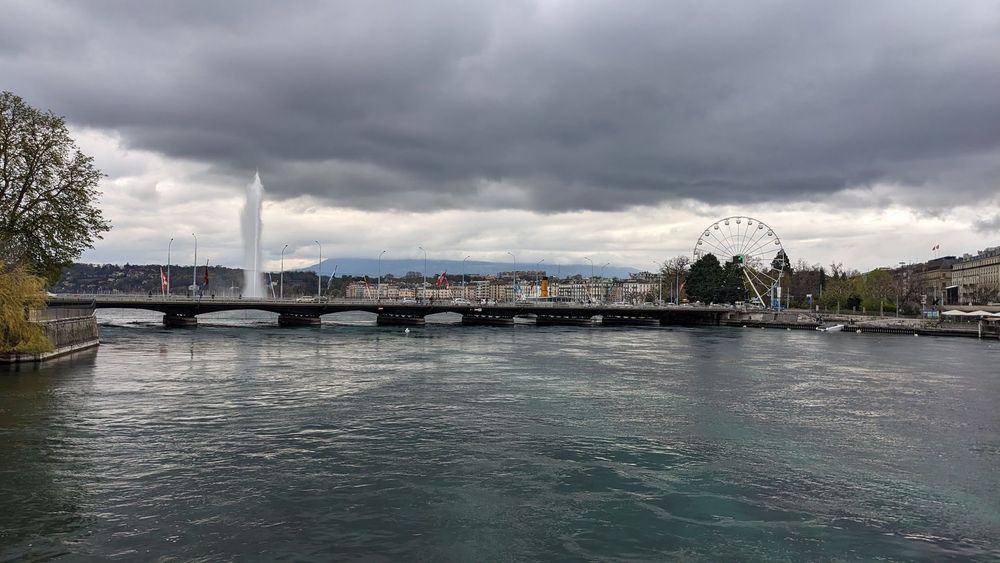 A couple of days ago, while strolling through the center of Geneva city, I stumbled upon a fascinating sight: In the background, I noticed an interesting composition with the Jet d'eau visible in the distance, seemingly on the verge of reaching the grey clouds before it started to rain.