Oct 25, 2016
---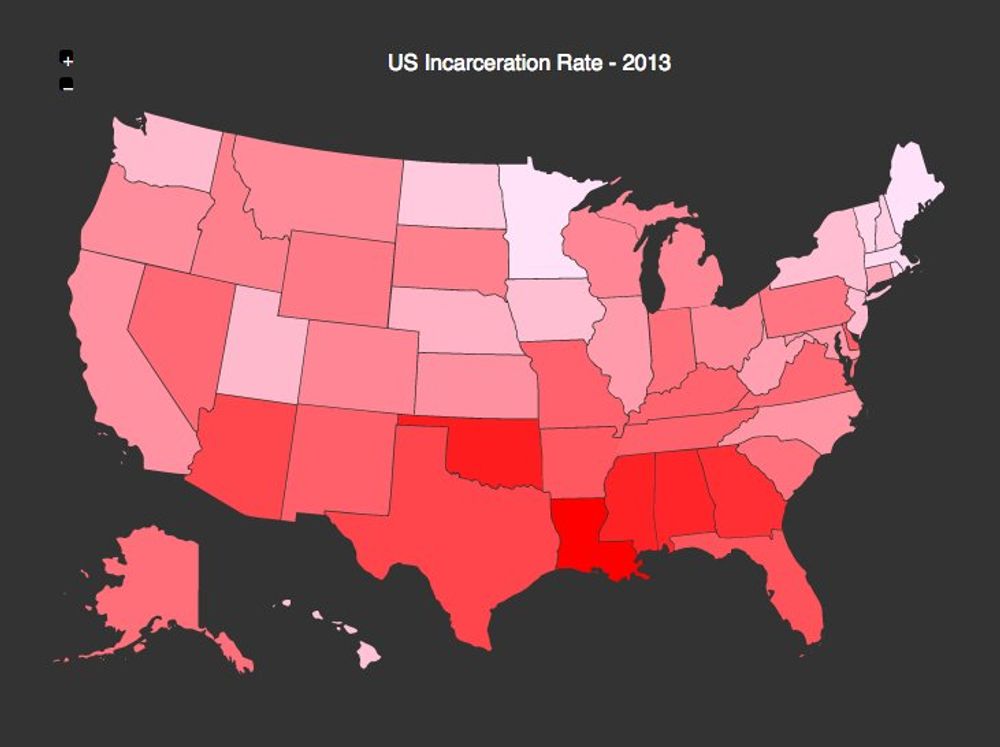 Reading about http://fortune.com/2016/10/06/13th-netflix-documentary-ava-duvernay/. The US incarceration rate is shameful. Particularly in the southern states of the country.
Apr 22, 2016
---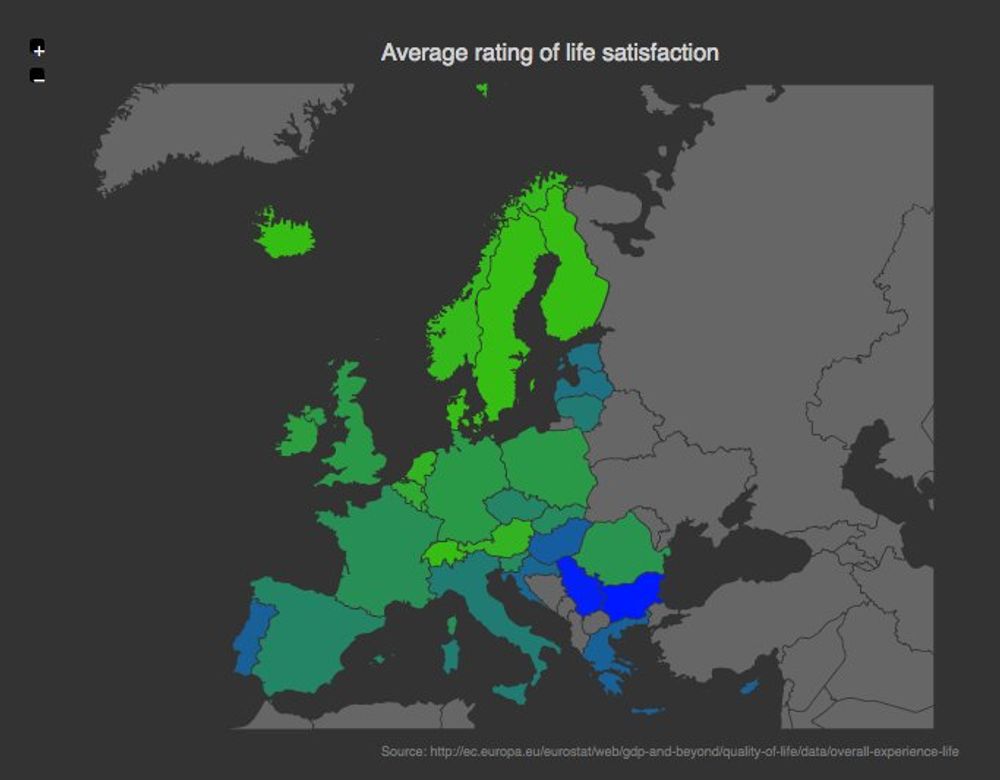 Eurostats have a dataset with the average rating of life satisfaction by income quintile, household type and degree of urbanisation. The overall data shows the Scandinavian countries are the most satisfied, while Bulgaria and Serbia are the less satisfied.
Mar 17, 2016
---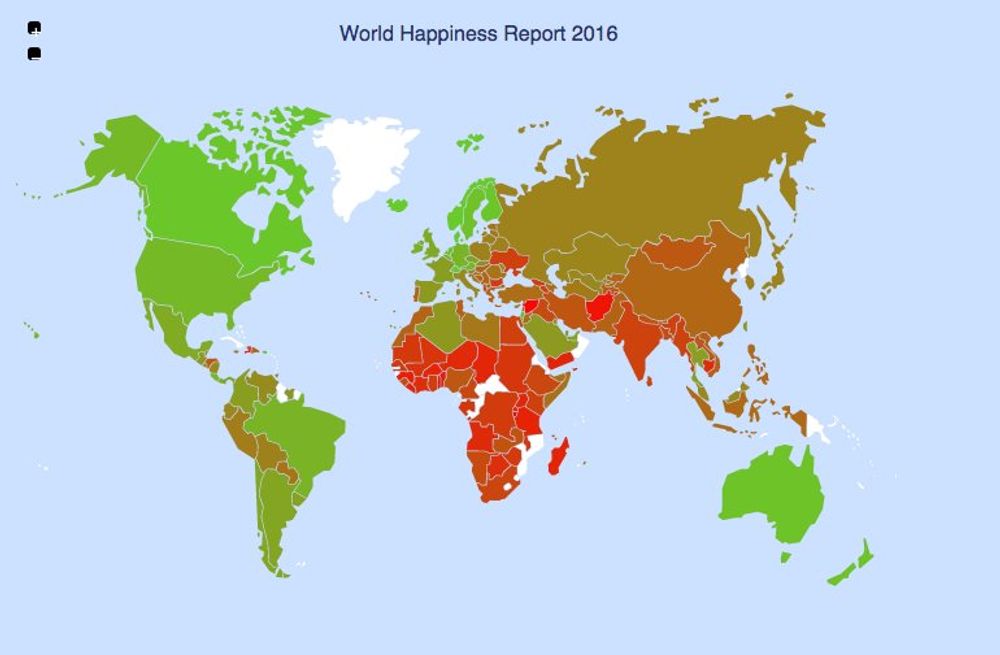 Denmark is the world's happiest country and Burundi the least-happy nation, according to the World Happiness Report.