Apr 2, 2016
---
The european union stats office publishes interesting statistics related to the acquisition of citizenship in the EU. Yesterday it was the anniversary of my Irish one, so I pulled out some stats related to the green island.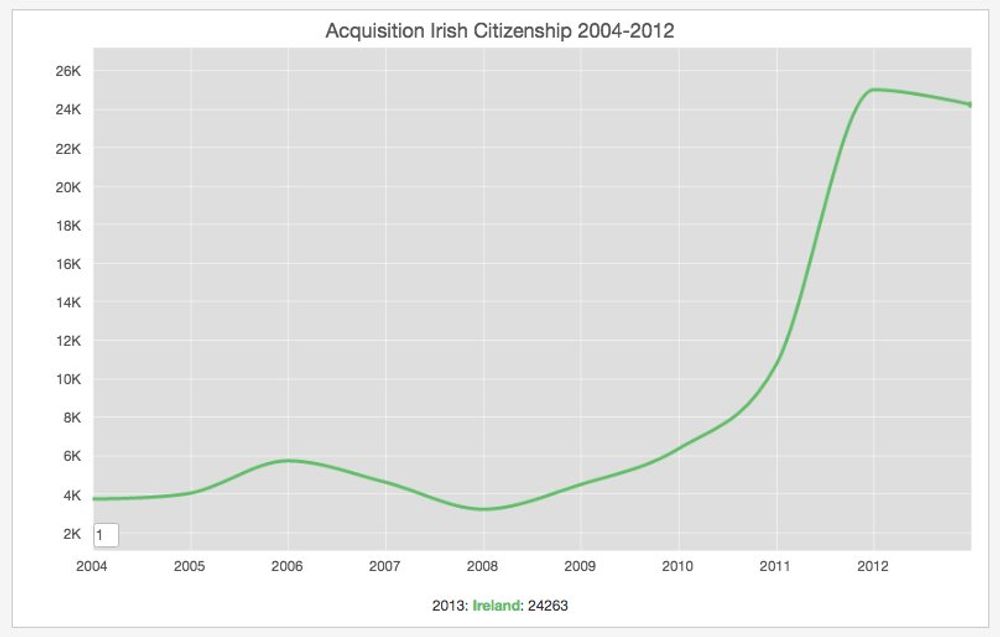 The first chart shows the increase in the number of new citizens from 2011, when the goverment streamlined the process of reviewing the applications, cutting a very important backlog.
---
The data has some additional information about the origin of the naturalised citizens both from the EU and Non-EU countries: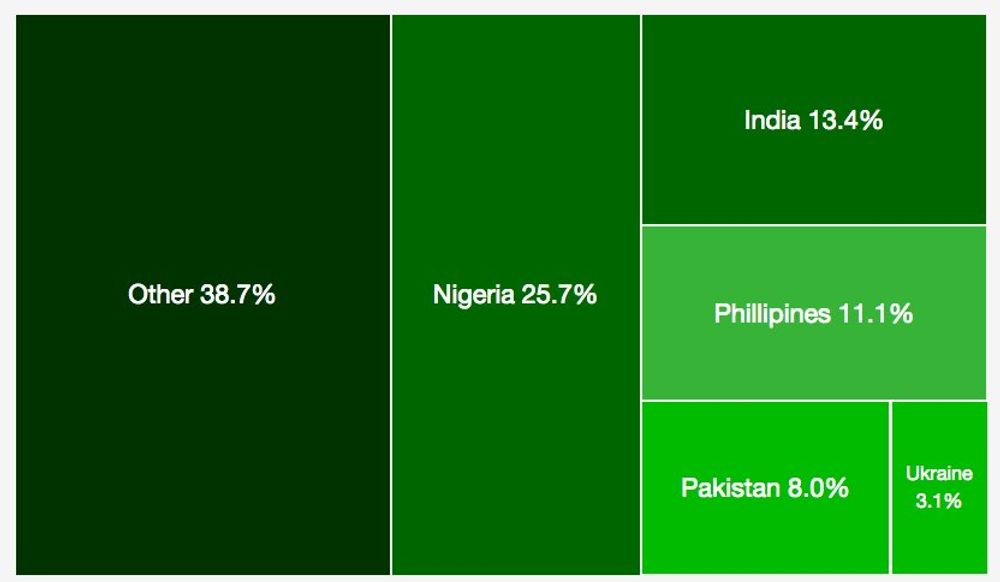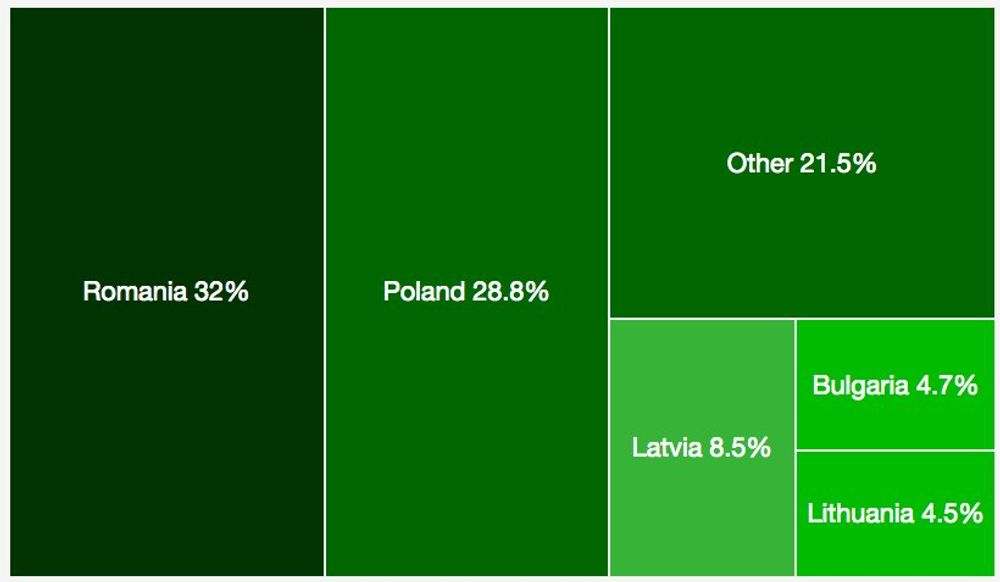 Living in Europe with an European passport defintively makes life way easier, so thank you very much Ireland.
Mar 25, 2016
---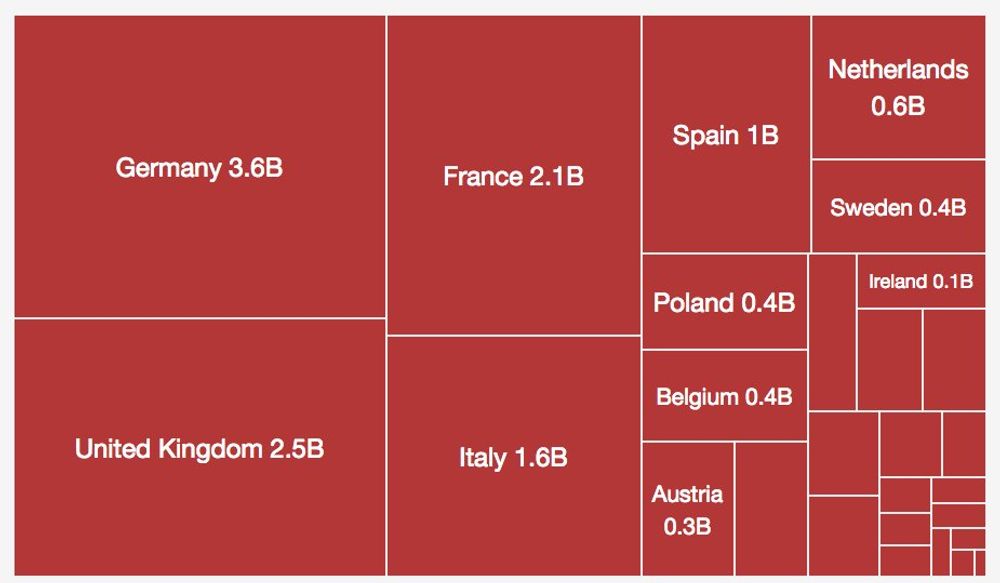 Playing with treemaps. Here is one with the GDP of the countries from the European Union. Germany and the United Kingdom are the biggest ones.